SkinAcademics solves skin problems for you by creating an environment full of trust!
Our design team put SkinAcademics' project presentation in the front position during the process of designing the homepage, so that users can have a look when they open the official website. At the same time, in order to not only create a professional industry image,but also attract more target consumers, Happy Hackers designed the website layout for them to be simple and concise for highlighting the skin project of SkinAcademics itself.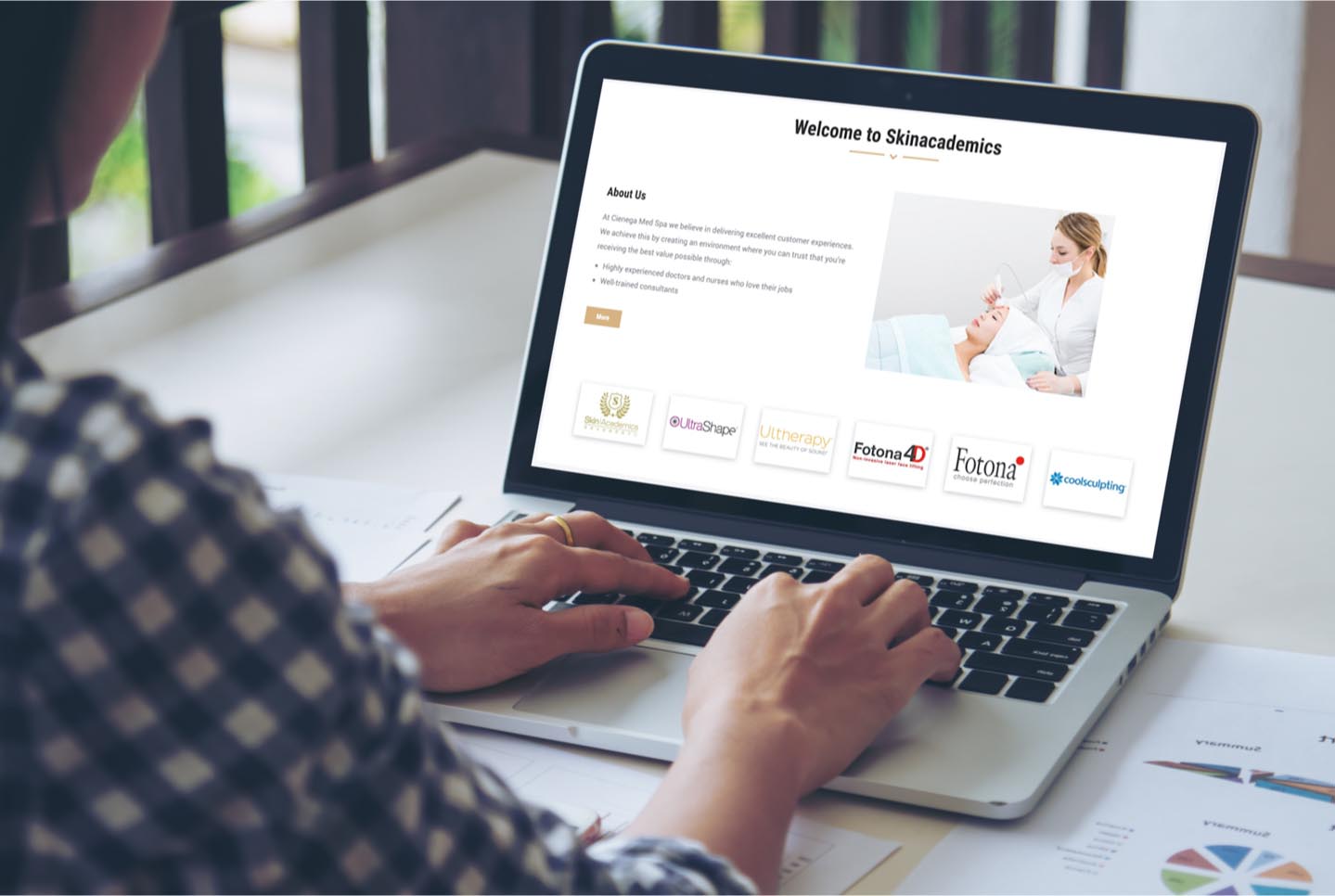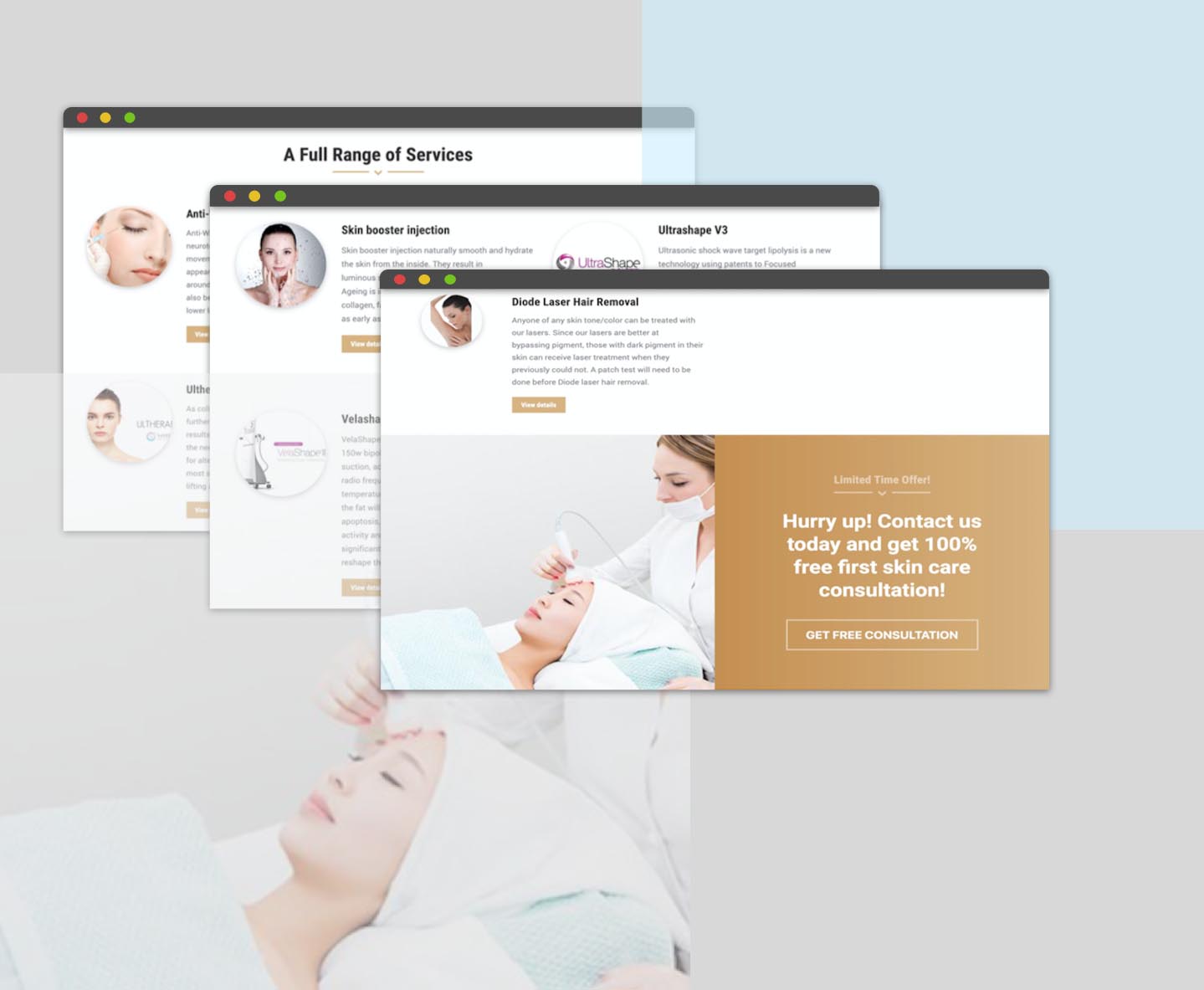 Each project introduction page of the official website is exquisite and polished, adding a lot to the brand image. The project page not only has a detailed introduction to the medical beauty project, but also a visually significant comparison chart, giving consumers a good contrast experience. To click on the round button to slide left and right, and every detail of the skin condition is clear.
In order to improve business traffic, our design team has set up the Get in Touch button and the Call Us Now button everywhere on the official website, as well as a thoughtful Q&A page. If consumers want to continue to receive news from Skin Academics, they can also subscribe to official information via the button below the official website. Careful and serious, Happy Hackers considers the slightest for our customers.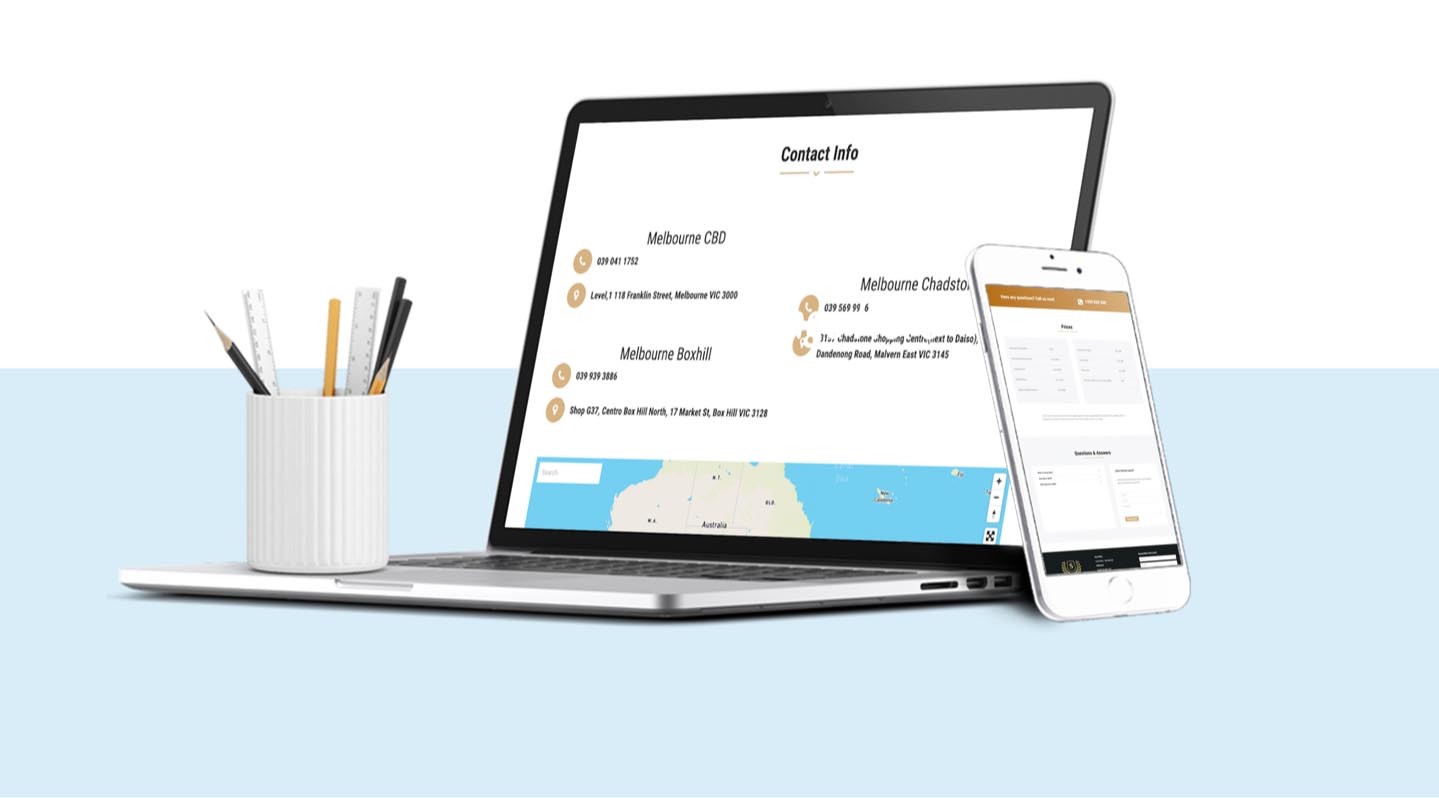 We are looking forward to helping you