Last Wednesday, students from the University of Melbourne came to visit Happy Hackers' office as part of their university project.
During their visit, one of our members from the developers' team explained the process of website developing which was one of the heating topics these days. Some successful cases were presented and discussed in details for students as part of Happy Hackers' introduction.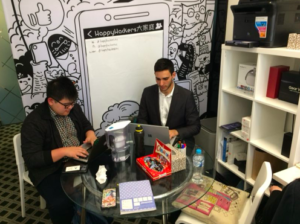 In order to offer a comprehensive understanding of Information Technology, Will Li, one of our developers, instructed them in learning the simple programming language. Students felt satisfied when they saw the language had transferred into an actual function in the webpage. Students were divided into two groups based on their major and they acted as actual webpage developers to build the website. Even though it might seem a bit hard for them, they enjoyed the experiences of working as website developers and were interested to know more.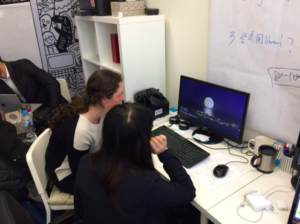 In the afternoon, we demonstrated the VR technology for them and let them wear the VR headset to see the display of the house. They were amazed at by how VR could present everything precisely. Our software developer – David Zhou host the Q&A session and answered all the questions.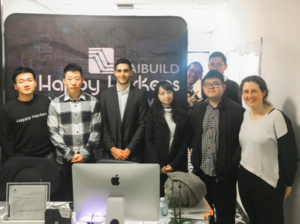 Students indicated it was a rewarding experience and enhanced their understanding of daily operation of an IT company.
If you are interested in VR and want to work in this industry, feel free to contact us for further opportunities.