On August 24th, 2018, VR, AR, and AI's industry gathered at the Melbourne Exhibition Center to hold an industry summit. As a leader in the industry, Happy Hackers successfully participated in the summit. At the summit, we not only discussed the future development trends of VR, AR and AI industry with elites from all walks of life; in addition, Channel 9 of Melbourne conducted detailed interviews with our AIBUILD project and CEO (Figure 1). Channel 9's news commentator George Donikian has an in-depth understanding of our AIBUILD project (Figure 2). After experiencing our projects, industry elites, industry amnesties and the Telstra Lab CTO (Figure 3) have affirmed and sought cooperation with our AIBUILD projects and evaluated our projects like this: "It is one of the best use of VR."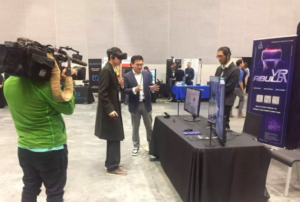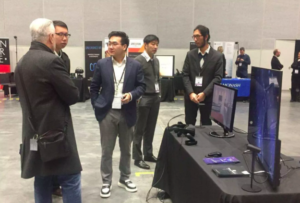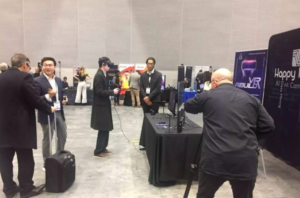 On the 25th, the exhibition for the public was also held at the Melbourne Convention and Exhibition Center. After the exhibition began, the number of visitors to the exhibition was endless, and the scene of the exhibition was full of people. Visitors are immersed in the pleasure of modern technology such as VR, AR, AI. The staff of Happy Hackers, with full enthusiasm and professional approach, brought visitors a unique experience of VR home improvement and VR viewing.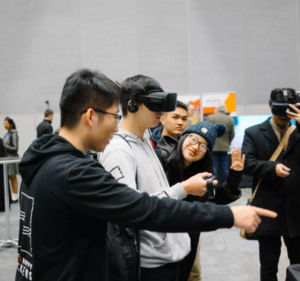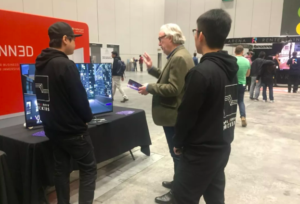 Victorian Minister of Science and Technology Kathy Coultas (Director of Technology & Innovation, Department of Economic Development, State Government of Victoria in Melbourne.) praised our AIBUILD project and believed that our project is a combination of practicality and new technology. High-tech projects. In addition, she also pushed the AIBUILD project on Twitter.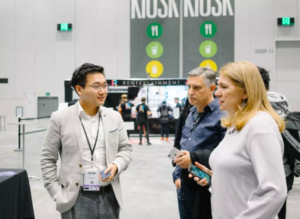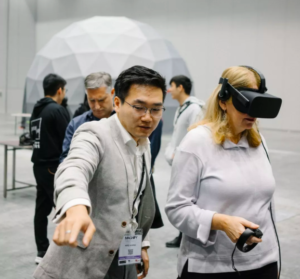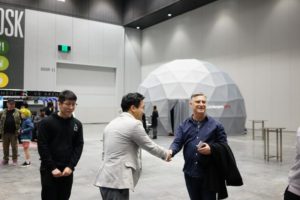 In addition, there are many other interesting and experience-oriented projects on the exhibition site. Visitors to the exhibition have experienced different life experiences brought by technology and technology.