" This is remarkable!  Interesting!  Keep going on it! "
                                                                                        – Matthew Guy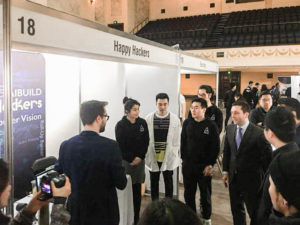 Matthew Guy and Happy Hackers
On July 27th, 2018, MelToday hosted the First Australian-China Innovation & Investment Expo at Melbourne Townhall. Over 20 well-selected companies have joined and exhibited in the event. Happy Hackers joined the exhibition as a high technology company and exhibited the latest created innovative project — AIBUILD.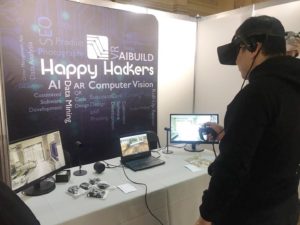 Our Specialty Area
In this event, Happy Hackers has set several different experience zone for Australian investors, consumers and other exhibitors to try AIBUILD, know more about Happy Hackers and discover the story of our brand. Other leaders of well-known Australian companies and Taobao in the event grabbed the opportunity to know and experience our project and showed a lot of interest in cooperation. Happy Hackers also got the chance to know more about other companies and looked forward to having a partnership with other companies to expand the domestic and international market.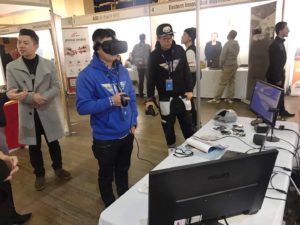 People trying the AIBUILD project
In addition, Matthew Guy, the top leader of the Victorian Liberal Party, also visited the booth and personally experienced Happy Hackers' AIBUILD project and gave him a high praise. He believes that the AIBUILD project is a fairly good VR project he has seen. It is a forward-looking project with great potential value.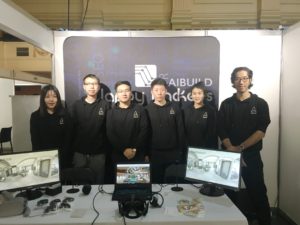 Happy Hackers in the Expo
It's been a great honor that Matthew Guy, the leader of the Victorian Liberal Party, tried our application and highly complimented on what we have done. He said that our application is an innovative project that would bring some new ideas in many areas. We look forward to helping local developers, builders and other companies with our passion and technology.